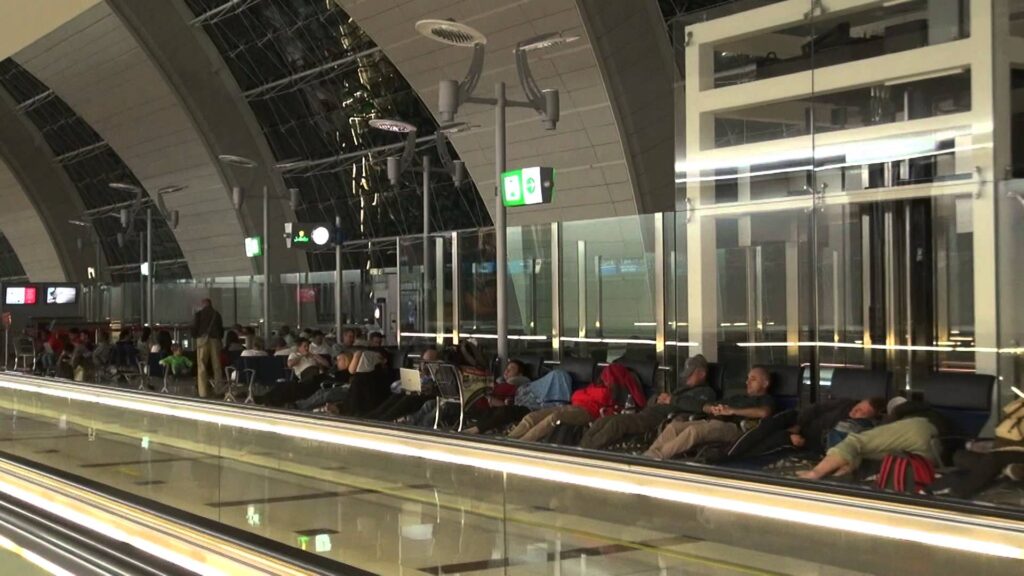 Dubai Airport Webcam
Located 4.6 kilometers east of Dubai in the Al Garhound residential and commercial locality the Dubai International Airport Dubai'a main airport forms the primary airline hub within the Middle Eastern region of the world.
Operated by the Dubai Airports Company Dubai International Airport headquarters Dubai's international Airlines, FlyDubai, SkyCargo and is recognized today as the central point of its largest airline handling over 64 percent of total passenger traffic in the Middle East known as the Emirates, accounting for over 50 percent of all aircraft flight paths to and from the airport.
The airport situated on over 8,000 acres of land in 2014 managed a record breaking 66 million passengers marking an increase of over 15 percent to their passenger traffic in 2012 contributing to over US$21 billion to Dubai's Gross Domestic Product.
Facts about Dubai International Airport (DXB)
Dubai's civil aviation history began on July 1937 resulting from a signed rental agreement for establishing a site for a flying boat operated by imperial Airways at a total cost of over 400 Rupees each month. British Overseas Airways Corporation by 1940 operated a number of flying boats from Dubai flown from the Southern African Horseshoe line through the Persian Gulf to Sydney.
Construction of the the Dubai International Airport began in 1959 under the instruction of the Sheikh Rashid bin Saeed Al Maktoum officially opening its first airfield in 1960 made from compacted sand subsequently followed by the scheduled construction of 9,200 feet of asphalted runway alongside the initial runway beginning in May 1963 and opening in May 1965 along with the completion of a series of modifications to the Terminal Building including the installation of Airport and Navigational instruments in addition to constructing a number of hangars.
Dubai International Airport consists of three terminals handling a total of 80 million passengers annually observing their terminal 3 to be the largest airport terminal in the world.
The seventh busiest airport in the world in passenger traffic and the fifth busiest cargo airport, Dubai International Airport hosts over 140 airlines scheduling in excess of 7,000 weekly flights to more than 230 locations scattered across almost every continent in the world.
Operating exclusively from Dubai International Airport Terminal 3, Emirates Airline contains an all-wide-body fleet of more than a total of 200 Boeing and Airbus Dubai based aircraft servicing Africa, North America, New Zealand, Europe, Asia, South America, Australia and the Middle East.
Dubai International Airport contains three passenger terminals with both terminals 1 and 3 connected to an everyday transit area with terminal 2 located opposite the airport used for transiting passengers. The airport via a shuttle service facilitates transiting passengers in-between terminals.
Renown as a major hub for the import and export of flowers Dubai International is recognized for constructing the first phase its specialized flower center facility completed in 2004 at a total cost of over $50 million.
Dubai International Airport has over 280,000 sq ft of food and shopping outlets, 15,000 sq ft of duty-free shopping area located in Terminal 2 in addition to two open air garden sectors and a variety of business centers, game centers, gyms, showers and three hotels.
Dubai City View Webcam
The Dubai City View Webcam located on top of the Abo Hyal located in the emirate of Dubai features an overhead view of the city of Dubai west of the Dubai International Airport shown in the video link below.
View Dubai City View Webcam.
AIRPORT WEBCAM TAGS
webcam flughafen dubai
flughafen dubai webcam
live web cams