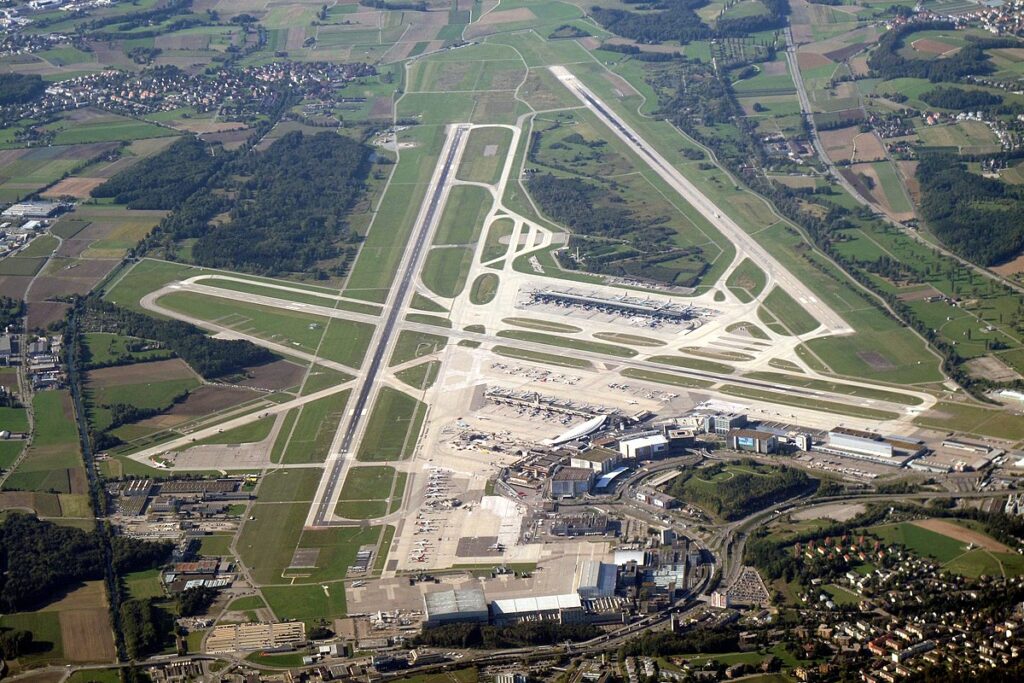 Located just 13 kilometers north of Zurich, Switzerland's largest city, Zurich Airport is the country's principal international airport. It is a key hub, connecting Switzerland with global destinations. In 2013, Zurich Airport was recognized as the 27th busiest in Europe by passenger traffic, accommodating over 24.8 million passengers. Known for its operational efficiency and high-quality services, Zurich Airport is the main hub for Swiss International Air Lines. It offers flights to a myriad of destinations across the globe, underscoring its pivotal role in international air travel.
Facts About Zurich Airport
Zurich Airport, recognized by its IATA code ZRH and ICAO code LSZH, is the largest international airport in Switzerland and serves as the principal hub for Swiss International Air Lines. Strategically located 13 kilometers north of central Zurich, it spans the municipalities of Kloten, Rümlang, Oberglatt, Winkel, and Opfikon, all within the canton of Zurich. This airport is a critical gateway, connecting Zurich, Switzerland's largest city, with the rest of the country and international destinations.
The airport's infrastructure boasts a well-designed terminal complex, including Terminal A, Terminal B, and Terminal E, catering to a diverse range of passenger needs. Alongside these terminals, the airport is equipped with sophisticated runways that facilitate the smooth operation of numerous flights.
Safety and environmental considerations are paramount at Zurich Airport. The airport houses a dedicated fire department, a refueling dispenser, ramp safety facilities, and a comprehensive airport authority. Additionally, the Zurich Airport rescue service ensures rapid response and safety measures in case of emergencies.
Zurich Airport's connectivity is further enhanced by its comprehensive ground transportation network. This includes a well-integrated train system, bus and tram services, and road connections, ensuring convenient access to and from the airport for both passengers and cargo.
Zurich Airport stands as a testament to Swiss efficiency and hospitality, offering state-of-the-art facilities and seamless connectivity, making it a key player in global aviation and a gateway to the beauty and culture of Switzerland.
Zurich Airport offers a variety of webcams, each providing a unique view of the airport's operations:
Each webcam provides a distinct perspective, enhancing the understanding of airport operations for aviation enthusiasts and the public.