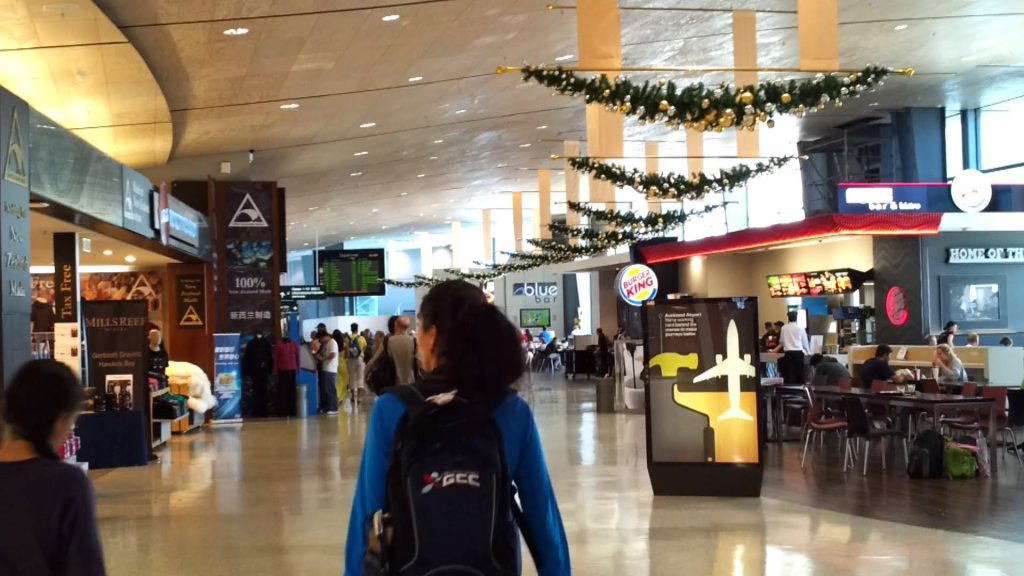 Without a doubt, Auckland Airport is one of the most important airports situated within the Oceanic region of the world. It's the largest and busiest airport in New Zealand, of course, but it's also an airport which sees major traffic coming from all across the world.
In 2015 alone, the airport took in more than 16.4m passengers, with 9m of them being international passengers.
The airport is located close to Mangere, a residential part of Auckland, and is therefore situated in a rural, comfortable location just 13 miles south of the city centre.
As the major domestic air hub for the nation, this is the location where the likes of Jetstar Airways operate from as well a Virgin Australia and Air New Zealand. This has made the airport as accessible as possible and thus makes it a vital part of the New Zealand economy and general growth.
It's one of the most important parts of the infrastructure of the nation, too, with thousands of the jobs provided within the region itself because of it. It also took around 70% of all international departures from the country for a considerable period of time, with it being one of the only two airports capable of handling major Boeing and Airbus aircraft.
For that reason, it has quickly established itself as a go-to location for various reasons in terms of international travel. Although it lags behind major airports in Australia like Sydney, Melbourne and Brisbane it's still a major airport within the region and is the second busiest after Melbourne for international arrivals.
It was at one stage actually in the top three across the whole world, although these numbers have slightly fallen over the years.
In total, the airport is capable of handling roughly 45 flight movements in a single hour meaning that it is more than capable of handling the excessive levels of volume that can be crated in an airport with the wrong kind of layout. Auckland Airport, though, makes easy work of this.
The airport itself has established itself as a major part of the Auckland economy as much as anything else and for that reason it plays a major role within the society of the city as well as the entire nation, acting as a major hub for travel in and out.
For more information about how to manage a trip to Auckland Airport or anything of the sort, you should consider checking out the official Auckland Airport website.
Map of Auckland Airport
The airport itself is very large, capable of housing a considerable number of people and offering refuge to as manty people as possible. It's using one single runway with full CAT IIIb capabilities, meaning that it can easily handle major traffic.
More importantly, though, it makes use of close-by taxiways that make it easy for the runway to keep moving fairly and easily. It also means that should emergency maintenance or emergencies occur, the airport can handle the incredible volume that may occur.
In November 2007, major work began to add a northern runway to be built in several locations. However, this has seen major hitches and problems with development and ensuring it can go ahead as planned which has seen the second runway stopped until, at the time of writing, some stage in 2025.
This major setback has limited the level of growth and performance of one of the most important airports in the region.
With two major terminals for domestic and international travel respectively, this airport offers a large and grandiose location for an airport with around 500m separating both terminals. They are however connected by a free shuttle service and a walkway, meaning that it is very easy to manage and get through for travellers.
If you would like to know more about the airport and how it operates, you can see a video which shows you many of its gates, jetbridges and remote stands below.
Auckland Airport Flight Tracker
Tracking flights within the airport is actually very easy – you just have to look around on this Auckland Airport Flight Tracker. Here you can see live and regular updates about where to go.
Auckland Airport Cam
Ever wonder what the airport looks like when you aren't there? Worried you might run into a spot of traffic when you do have to depart and head over to the airport? Then have a look at this excellent Auckland Airport Webcam to give you a better view of the location before you leave for the airport.
With this you can greatly reduce the level of time and patience that you have to use up when trying to get to the airport thanks to the introduction of this webcam service – now your flights in and out of Auckland Airport are made simple!
Webcam of Auckland
This great webcam of Auckland set in the northern part of the city will give you a great view of the city and the ocean itself, giving you a good idea of what to expect should you come and visit here.
Whilst many people think that New Zealand might not offer the same tropical climate and friendly style of city as Australia, this lovely webcam gives you the perfect approach to see just how beautiful the city of Auckland is when looked at in the right light, giving you a genuine appreciation of one of the most awesome cities in Australasia.
Queen's Wharf webcam
Lastly, be sure to check out this Queen's Wharf webcam. It's a great way to see the city as you would expect as well as to give you a better idea of what the city is like at the time of arrival. This is a very interesting and effective webcam system that will help you see a major part of the city in a better quality than ever before.
For a bit of sightseeing before you actually arrive this can be a great way to enjoy the pleasures of New Zealand long before you set foot in here.