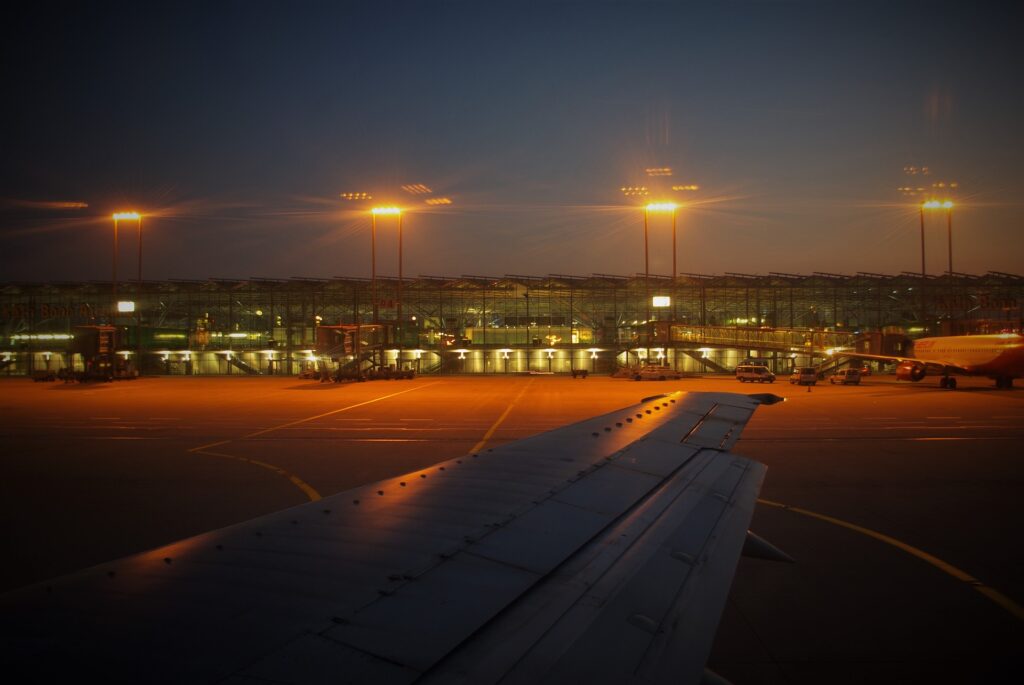 As another important element of German aviation, economics and travel, Coloagne Airport is a major part of the German scene. Serving as one of the international airports in the fourth biggest city in Germany, Cologne Airport services the former German capital of Bonn with equal distinction.
If you would like to see what the beautiful Cologne Airport has to offer you, it would make sense to check out this easy Cologne Airport webcam stream.
From here you can see just what this airport looks like close up, giving you a live and realistic view of what might be going on at the airport. Not only does Cologne Airport serve as the perfect place to come to if you want to see what German aviation can be like, but it showcases just how well organized things around here can be.
As the seventh largest passenger airport in the German economy, and the third largest in cargo operations, Cologne Airport plays a pretty major role in the overall development, improvement and change of Germany.
With around 10.3m passengers heading through here per annum, this is an airport that takes into account more than 100 destinations across 35 different nations. It's a major part of Germany and for this reason you should definitely take the time to at least consider flying here via Cologne Airport.
The airport itself is based on the Porz district, and has a massive nature reserve, the Wahner Heide, around it. This adds a lovely natural look and feel to the airport and its outlying regions. Its proximity to the centre of the region of Cologne/Bonn is very important, as it sets an easy and effective precedent for getting to and from this airport with the absolute minimum of fuss.
It's based just 9 miles from the city centre of Cologne, meaning that you can easy get to this airport from the city itself. Given that it's one of the very few 24hr airports, it serves as a major hub for both Eurowings and Germawings alongside other groups like UPS and FedEx.
Cologne Airport is also the proud host of Space Agencies for both Germany and European, and is a major part of the ESA. Astronauts regularly come here to be trained and to improve in their overall capacity to serve either of the organizations that are listed.
Map of Cologne Airport
Cologne Airport is a really effective airport for getting around in thanks to its smart and effective design. Re-development took place in the early 2000s and helped to really change any congestion problems within the airport, making it faster and easier to use than it has been in the past.
However, the airport retains a lot of the structure that it had since its creation in 1913. Whilst expansion has rapidly changed the overall look and feel of the structure, there is still an overwhelming feeling that Cologne Airport is one of the most enjoyable to visit airports. With two major terminals that are located right next to each other, Cologne Airport serves as one of the airports that is simplest to navigate.
The first terminal was first erected in the 1970s and looks rather basic. With a large u-shaped main building full of retail and recreational activities you should have no problem trying to work out where you want to go when you are here in Cologne Airport. Terminal 1, though, has its own railway station as well which adds even more class to the airport.
Cologne Airport' second terminal, though, was built in 2000. The terminal provides a more modern design and style over the older terminal and also offers an easier way to get around thanks to jet bridges. It's used on a regular basis by some of the biggest hitters in German aviation such as Air Berlin. It's also connected to the railway station should you head long the basement level.
The airport also makes use of 3 runways, all of which are 2,459, 3,815 and 1,863 metres in size in total. This is well worth seeing as the terminals mixed in with the large runways is a real sight for sore eyes for any aviation lovers.
Still unsure of Cologne Airport? Then check it out using this awesome Cologne Airport tour video. This video will help you really appreciate the style and format of Cologne Airport whilst also meaning that you can get a first-hand glimpse at how many of the parts of this airport work.
Cologne Airport Flight Tracker
For anyone who is looking to get used to Cologne Airport, then you might want to consider using a Cologne Airport flight tracker. This means that you never have to turn up too early and also makes sure that you will be well on time with your flights from here.
Roncalliplatz
The Roncalliplatz webcam is well worth viewing for anyone who wants to see major parts of the city come to life like never before. This live time webcam will give you all the help that you need to see this beautiful part of the city. With the large Cathedral overshadowing this part of the city, too, it only adds further to its beauty and its mystique.
If you want to see a major part of the city of Cologne come to life in true style, be sure to check out the Roncalliplatz webcam footage which can be viewed above.
Deutzer Bridge
The Deutzer Bridge is a major part of the Cologne architecture and helps to sell the overall beauty and class of the city. You should check out this Deutzer Bridge webcam to see how busy it is in case you have to head over this way. Like in the above webcam you are likely to see the old Cologne Cathedral, too.
This massive structure is like a colossus within the middle of the city, creating a massive backdrop for some of the most important and awesome parts of the city, giving you a real idea of how Cologne works.